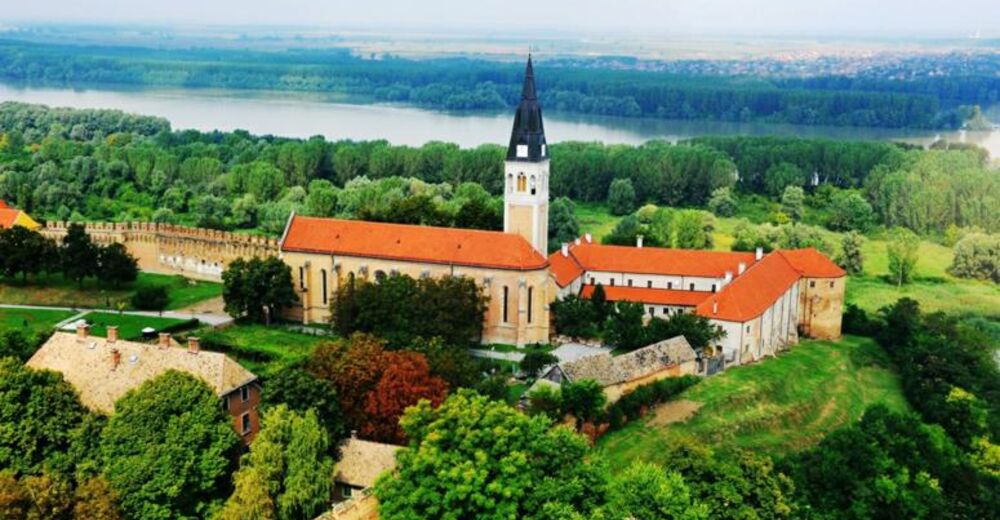 The city of Ilok is a small, pictoresque destination in far east Croatia, on the Danube river. The place one can describe as a slow, easy going tourism destination, hedonism and light activities in unique landscape and nature.
Excavations have brought to light the remains from Stone, Copper and Bronze Ages. Different artefacts from the Roman period have also been found due to the fact that Ilok was an important Roman bordering-guarding (Danube) limes military fortress (castrum) and civil village named "Cuccium". Danube port in Ilok in Roman time was one of the main connections to transport goods for the Emperor seat town Syrmium (via Alma mons roads). Most of the interesting and important artefacts are in the permanent castle-museum exhibition, also in the atrium and outside "in situ"- for example roman sarqofagues...
Ilok's wine area of Srijem (Syrmia) is situated on the right coast of the Danube river, on gentle west slopes of Fruška Gora hill (roman Alma Mons), where wine tradition dates back to 3rd century, is nowadays already "famous" by its wineyards and high quality wine, farmhouses and vintner's houses with cellars worth a visit and taste.
Some of the white wines have gained recognition around the world, and Traminer from Ilok is to be found in the British royal family's wine cellars, it was served for the event of coronation of Queen Elizabeth II. A specific Ilok wine route is intended to acquaint guests with region's fine wines and cuisine. Another wine of high quality is *GraševinaQ (an Italian Welsh-Riesling). Also worth trying: Blaufrankish, Chardonnay, Merlot, Pinot Blanc and many more.
---
Nasveti za prosti čas Ilok
Prikaži vse nasvete za prosti čas
---
Pišite na Ilok
TZ grada Iloka
Trg Nikole Iločkog 2, HR-31226 Ilok
Telefon

Domača stran
E-Mail