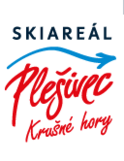 Smučišče

Plešivec - Abertamy

830 - 1.028m
Aktualne informacijeDanes, 20:52
Vlečnice
Obratovalni časi Zima
Sezona

24.12.2022 - 31.03.2023

Odprto

09:00 - 16:00
Smučarske proge
Začetniki

n.p.

lahke

6,7 km (8)

povprečne

4,1 km (3)

težke

0,9 km (1)

skupaj

11,7 km
Smučišče
The ski area Plešivec (Pless Berg) is the newest winter sports center in the Czech Republic. In the area between the municipalities Pstruží and Abertamy the ski resort offers three four-chair lifts (each is able to transport 2400 visitors per hour) and eight ski slopes with a total length of about twelve kilometers.
In the ski resort there are two entry points: in Pstruží (not far from the municipality Merklín) and not far from the city Abertamy, below the peak of Plešivec. Every visitor, whether a complete beginner or an experienced skier, will find here what he is looking for. In addition to the colorful scale of wide and well overlooking ski slopes, the area also offers any service, from Ski and snowboard hire on to ski service and Ski & Snowboard School, on to the refreshment facilities and amenities.
On the slopes of Ore skiers and snowboards get a lot their money.
12 km well-kept and 100% technical snow-covered slopes of all difficulty levels.
The main slopes are between 50 and 80 meters wide, the longest is 4.2 km long.
Directly on the ski slopes there are ski bars and restaurants, so you really can spend the whole day on the ski slopes.
The little ones can have fun while skiing in the kids park, where are four magic carpets with a length of 30, 40 and 83 meters. Up to two 200 children can enjoy skiing in the custody of the instructor, 40 different attractions are offered.
The parking lot directly on the slopes is free for visitors.
Abertamy and Plešivec also offer regularly groomed cross-country trails in the Ore Mountains - For more information you can visit www.krusnohorsketrasy.cz.
Operating times of the ski and snowboard school: by personal or telephone agreement under +420 601563536.
Kontakt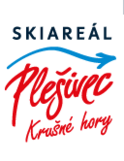 Skisportareal Plešivec
Pstruží 71, CZ-365 01 Pstruží
Telefon

Snežni telefon

Domača stran
Vprašanja
Spletne kamere
Najbolj priljubljena smučišča