Trenutne informacijeDanes, 05:44
Dvigala
Delovne ure Zima
Sezona

-

Operacija

09:00 - 17:00
Strmine
Začetniki

k.A.

enostavno

10

srednja

13

težko

k.A.

skupaj

15,6 km
Smučišče
The ski resort of La Pinilla is located just one hour from Madrid in the province of Segovia. The area, with its proximity to the motorway A-1 has a very good and quick accessibility from the centered as well as the northeast regions of Spain.
Already in 1975, the ski resort organized a test of the European Championship in Skiing.
The La Pinilla ski resort is divided into several areas:
Zone 1500 - La Cabaña (1500 m - 1600 m): Here is the urban center of the ski resort. Hotel, hostel, restaurants, bars, deposit boxes, shops, rentals, ski schools and more are available. Here you will find all kinds of services. In this area there is the lift and the piste La Cabaña, a slight slope, which is also covered with artificial snow.
Zonegran Plato (1500 m - 1800 m): In 1800, the altitude, the base station and the media center with a café and several ski schools. Here you have direct access to the beginners' area with conveyor belts 2 and 1 ski lift, as well as access to 3 green slopes.
Zone testero (1700 m - 1920 m): This is a family area with easy and simple slopes, as well as the snow park, one of three in the resort with central location.
Zone Pinillas (1800 m - 2150 m): The ski areal is called "el muro" (The Wall), because there are the longer and more challenging slopes.
Zone Mirador (1800m - 2050m): On the slopes of Pico del Lobo there are the slopes with snow-guaranty and at the same time demanding slopes for skiing pleasure.
In summer La Pinilla commit itself to mountain biking and downhill riding.
A separate bike park with numerous tracks is available, as well as numerous Enduro trails. You can also make excursions into the most southern beech forests of Europe, or visit the Palace of Contreras in Ayllón from the 15th century.
Pišite na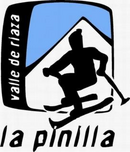 Magnetni telefon

Domača stran
Poizvedbe
Najbolj priljubljena smučišča