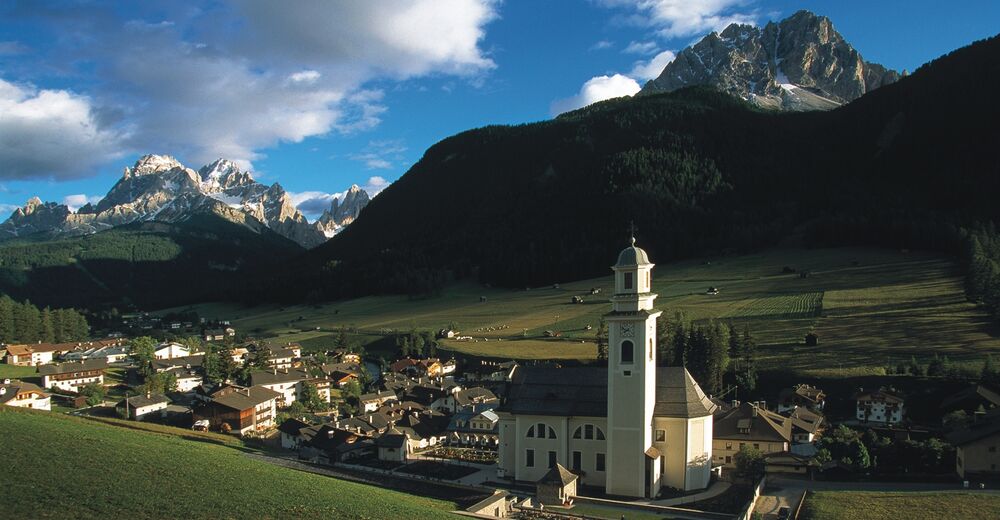 *Welcome to Sesto!
Sesto in the Puster Valley, the insider tip for summer and winter vacationers! Here, sportsmen and nature lovers, romantics and those interested in culture can enjoy themselves to the full. Apartments and hotels with all comforts offer the best conditions for a perfect vacation in the majestic Dolomites - away from urban centers and everyday stress.
Val Pusteria: perfect for your vacation in the mountains.
Sesto is located 1,310 meters above sea level at the exit of the South Tyrolean Puster Valley. The climbing paradise near the Three Peaks, a huge climbing hall, fantastic skiing and cross-country skiing areas, countless hiking and mountain bike routes, idyllic lakes and streams, cultural venues and many gourmet options offer fantastic opportunities for experiences and relaxation.
Vacation Sesto: Pure relaxation
Explore the wonderful South Tyrolean landscape, with modern lifts, on foot or by bike. Get to know the "Sesto Sundial" formed by five Dolomite peaks and test your climbing skills in nature or in the climbing hall. Do it like German Chancellor Angela Merkel or former Minister of Finance Theo Waigel: spend a wonderful vacation in charming Sesto, in the Puster Valley.
Experience the fascinating mountain landscape around Sesto with the majestic Sesto Dolomites! No matter if in summer or in winter: You make an unforgettable and active vacation in the dreamlike land of the Three Peaks, the beautiful days will remain unforgettable!
Sesto: Mountains, nature and culture
Sesto, located in the easternmost valley of South Tyrol, is characterized by the mountain farms on the southern slope, the vast larch meadows, the shady spruce forests and the Nemes Alm, rich in alpine rose slopes. The place is a paradise for people who seek relaxation, want to be active and love the mountains.
Unique mountain formation in the Dolomite region 3 Peaks.
Close enough to touch are the mighty Dolomite rocks: the Nine, the Ten, the Eleven, the Twelve and the One. This unique mountain sundial is overlooked by the Dreischusterspitze and right up to the rock faces leads the Fischleintal, the most convenient entrance gate to the Three Peaks Nature Park, in the heart of which the Three Peaks stand.
Source: www.drei-zinnen.info
---
---
Nasveti za prosti čas Sexten
Prikaži vse nasvete za prosti čas
---
Pišite na Sexten
Tourismusverein Sexten
Dolomitenstraße 45, I-39030 Sexten
Telefon

Domača stran
E-Mail
Zahtevek und Naročilo brošure Namestitev
Kraji Dolomitenregion Drei Zinnen
Gorske železnice Poletno delovanje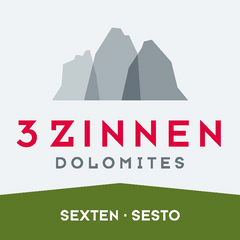 Namestitev Sexten
33 Hoteli, Počitniška stanovanja...
Ponudbe in Pavšali Sexten
Spletne kamere
Najbolj priljubljene regije