© Lorenz Masser
© Lorenz Masser
© Lorenz Masser
© Lorenz Masser
© Lorenz Masser
© Lorenz Masser
© Lorenz Masser
© Lorenz Masser
© Lorenz Masser
Hotel

142 Betten, 73 Soba

Familie Duftner

Alpbach 166, 6236 Alpbach
Herzlich Willkommen im pure nature resort - der Böglerhof in Alpbach!
During your summer holiday Alpbachtal invites you to go hiking, mountain biking, walking ... and lots more. Our hotel is situated in the centre of Alpbach, making it a convenient place to start out on many excursions. Upon arrival at the ****S Hotel Böglerhof guests will receive their own Alpbachtal Seenland Card – their golden ticket to a world of fun, action and adventure in the Alpbachtal Valley. The card offers holders free access to many attractions as well as a number of discounts.
INFRASTRUCTURE
Cosy rooms with modern facilities
Indoor pool & heated outdoor pool with Champagne recliners
Sauna area with Finnish sauna, wooden sauna with waterfall from the Gratlspitz
mountain, brine steam room, bio-sauna, aromatic steam room & infrared cabin
Quiet chillout room with waterbeds
Large gym
Recreation and pool billiards room
Kids' club ( 6 day in the week our nanny will look for your children in the winter) and
play area
Library
Free underground parking/carport
FOOD & DRINK
+Gourmet breakfast with local produce
Welcome drink with the Duftner family (once a week)
Fruit and tea bar in our vitality area
Juice bar in the swimming area
Five-course dinner in the evening made by our head chef Hannes Treichl and his team. + Includes selection of dishes, fresh salads, cheeses and starter buffets
Summer: afternoon buffet with healthy snacks, cakes, coffee and tea
Free soft drinks from the minibar
Dessert buffet with traditional music (Thursday)
SPECIAL FOR SUMMER
+BBQ evenings outside on our sunny terrace or in the cosy restaurant.
+Cooking lessons with the Hotel Böglerhof's head chef Hannes Treichl
+Wine tasting in the wine cellar – Let Johannes Duftner take you on a journey through
the world of Austrian wines
+Guided hikes
We, the Duftner Family and our staff place a great deal of emphasis on courteous service. We are always there for you, to see to your requirements.
We all look forward to making you feel welcome – see you soon in the Hotel Böglerhof
Oprema
Soba za nekadilce
Parkirna mesta
Savna
Brezžični LAN
Bazen
domače živali so dovoljene
Igrišče
Balkon/terasa
Prikaži vse funkcije
Soba/Stanovanja
Wiedersbergerhorn
Single room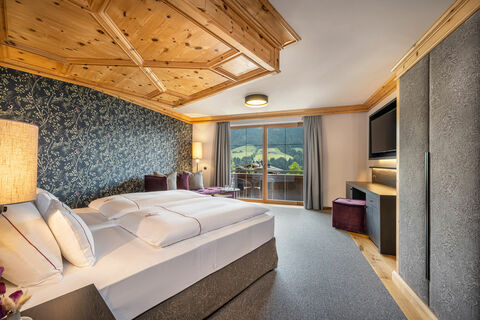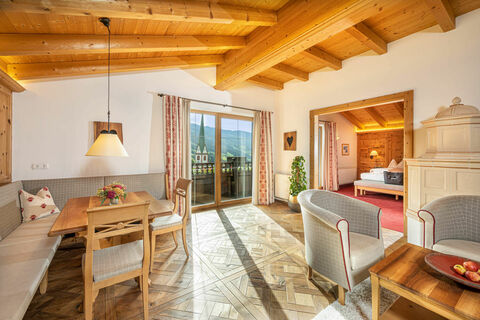 Videoposnetki
Cene
Načini plačila
Visa, Mastercard, Hobex,
bei Barzahlung 2% Nachlass
Hotel

142 Betten, 73 Soba

Familie Duftner

Alpbach 166, 6236 Alpbach