Hotel Ennskraxblick
5603 Kleinarl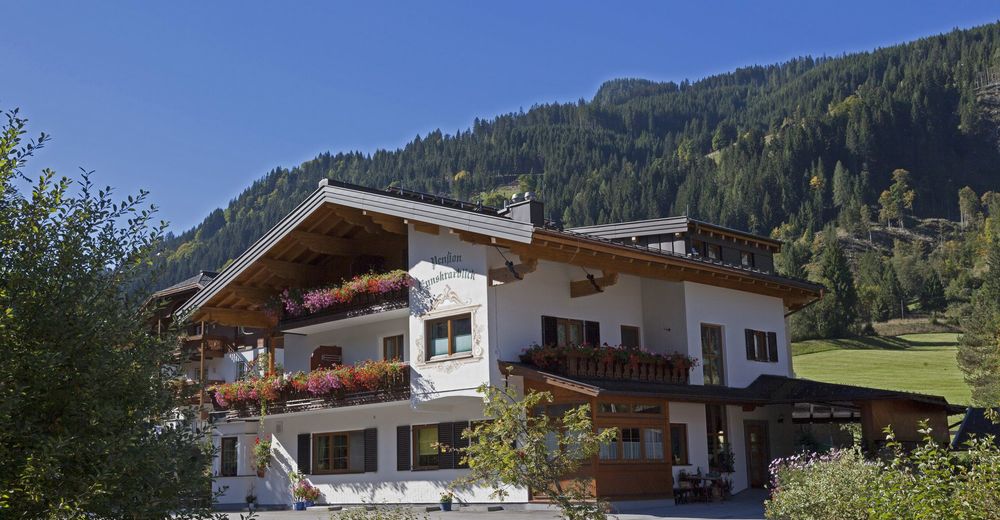 © Lorenz Masser
ideenwerk werbeagentur gmbh
© Silvia Bareiner Fotografie - Silvia Bareiner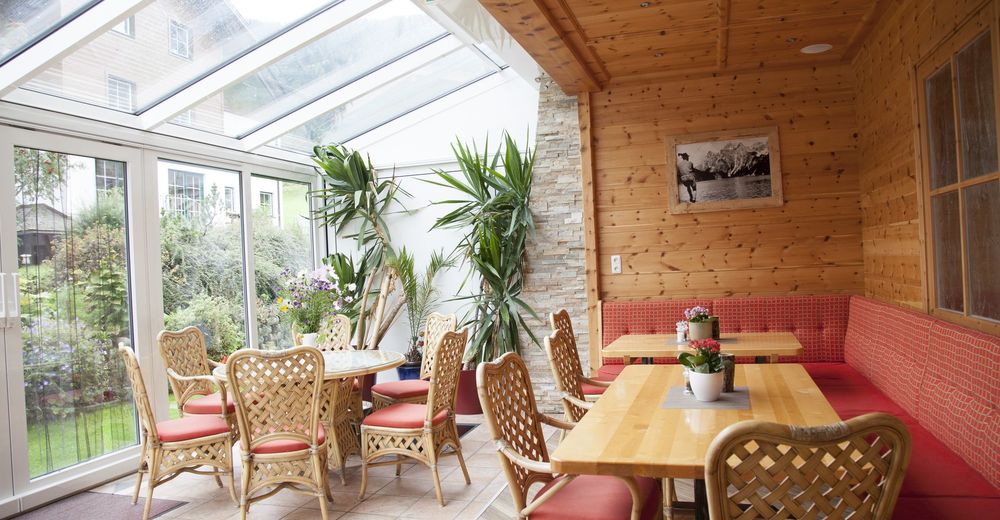 © Silvia Bareiner Fotografie - Silvia Bareiner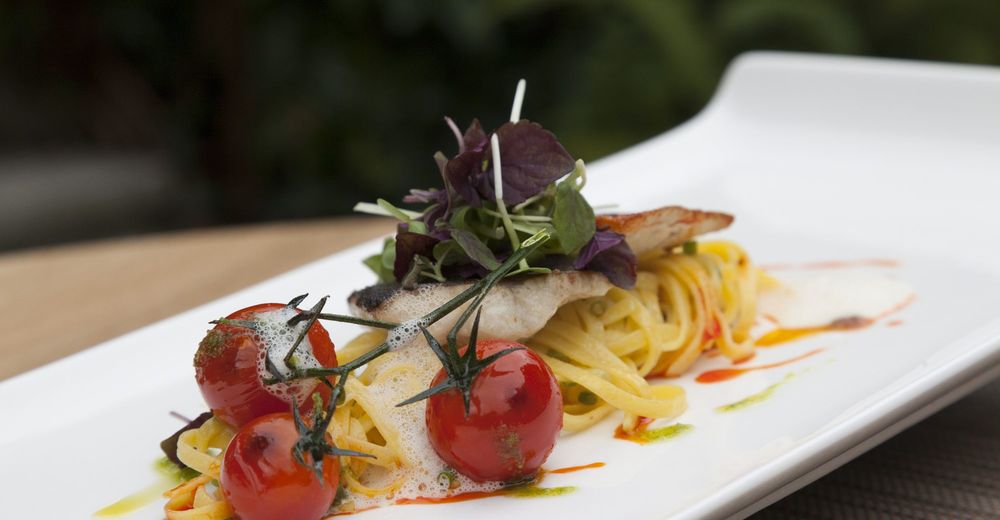 © Silvia Bareiner Fotografie - Silvia Bareiner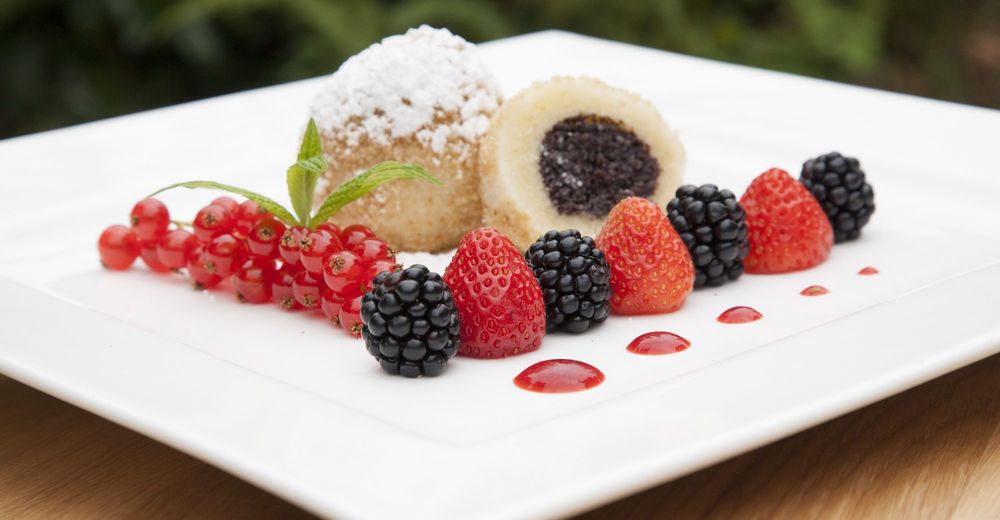 © Silvia Bareiner Fotografie - Silvia Bareiner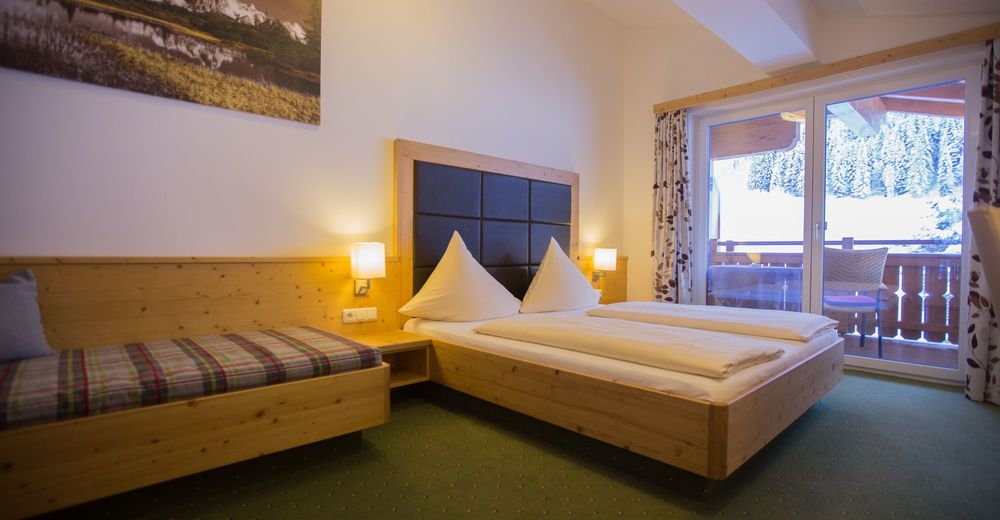 Dominik Wolf not-a-snapshot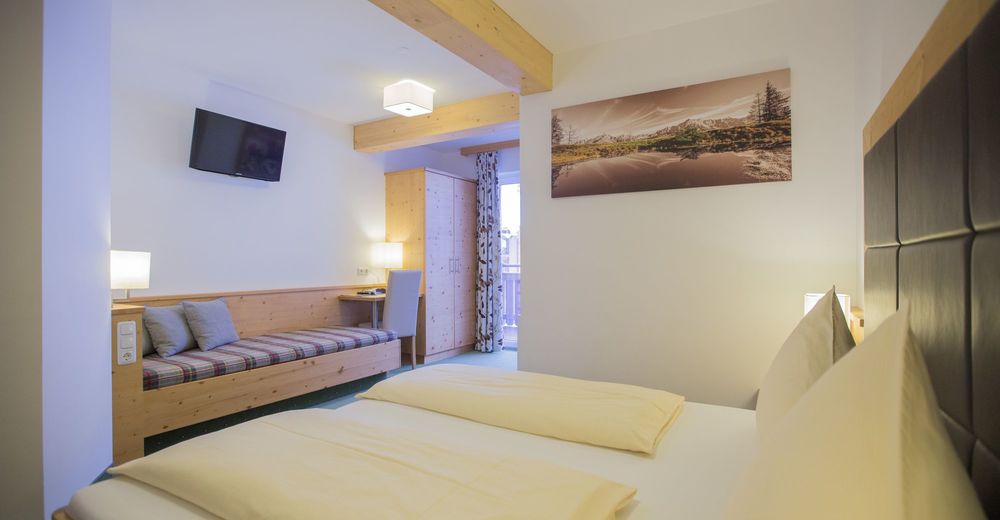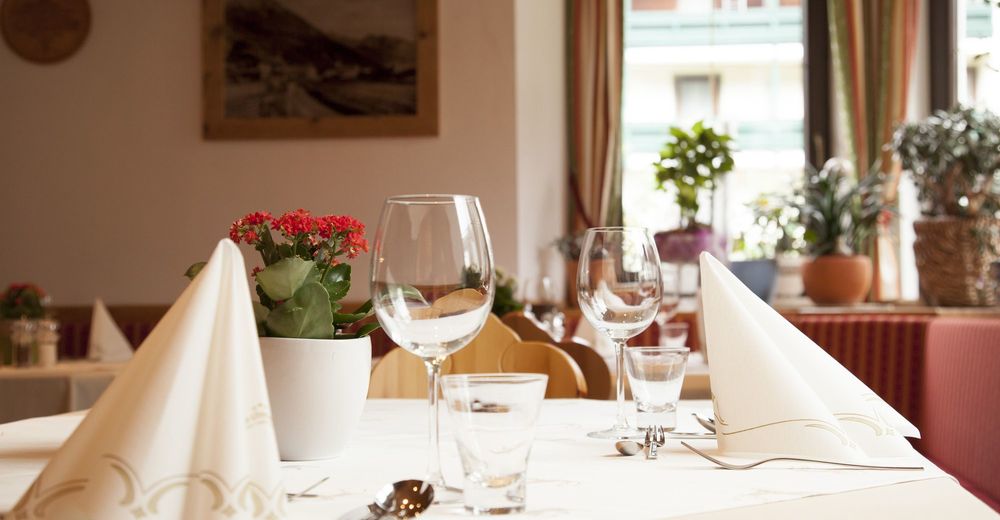 © Silvia Bareiner Fotografie - Silvia Bareiner
A Very Warm Welcome
Restaurant/Bar
Enjoy the cosy and familiar atmosphere in our Guesthouse. In our restaurant we serve regional and international dishes. Half board includes a 3-course-dinner and a rich breakfast buffet.
During the summer time we serve coffee and homemade cakes or icecream on our beautiful terrace with mountain view of the mountain "Ennskrax". Our rustic "Zirbenstube" is perfect for smaller families or any kind of festivity.
Rooms
All rooms are fully equiped with telephone, radio and Flatscreen-TV (satellite), free W-lan access, shower, toilet, hairdryer, balcony or terrace ! Free access to our gym, sauna, steam bath as well as our infrared cabine; solarium and whirlpool are not included in the price. We are very glad to send you detailed information about our appartements upon request.
Well and generous equiped family rooms approx. 50 sqm with 2 separated bedrooms, 2 bathrooms, 2 Flat-TVs and balcony
Family Rooms
Ask for information about our, (since December 2012) new family suites! Plenty of space for everyone. Modern furnished and cosy – just like beeing at home – yes, this is holiday! No queue in the bathroom after skisports or in the morning, because of two separated baths. Even the conflict about the remote control is irrelevant with two Flat-TVs. The two separated bedrooms provide well-deserved privacy.
Appartements
Please select out of three different Appartement-Types from 2 - 7 persons. On request we are pleased to send you the layout of the corresponding appartements.
Enjoy your holidays!
Allgemeine Verfügbarkeit Hotel Ennskraxblick
na zahtevo
razpoložljivo
ni na voljo
oktober 2021
KW
pon
tor
sre
čet
pet
sob
ned
1
2
3
4
5
6
7
8
9
10
11
12
13
14
15
16
17
18
19
20
21
22
23
24
25
26
27
28
29
30
31
november 2021
KW
pon
tor
sre
čet
pet
sob
ned
1
2
3
4
5
6
7
8
9
10
11
12
13
14
15
16
17
18
19
20
21
22
23
24
25
26
27
28
29
30
Ponudbe Zima Hotel Ennskraxblick
Ponudbe Poletje Hotel Ennskraxblick
Cene
| Zima | Glavna sezona | Vor-/Nebensaison |
| --- | --- | --- |
| Prenočitev | - | - |
| z zajtrkom | 78 € | 63 € |
| Polpenzion | 90 € | 75 € |
| All-inclusive | - | - |
| Poletje | Glavna sezona | Vor-/Nebensaison |
| --- | --- | --- |
| Prenočitev | - | - |
| z zajtrkom | 53 € | 50 € |
| Polpenzion | 63 € | 59 € |
| All-inclusive | - | - |
Ostale informacije
Typ C (4-7 people) (Appartement/Ferienwohnung)
Ortstaxe
na osebo / pro Nacht
0-14 Jahren vsebovan
od 15 Jahre + 2,20 €
Typ B (2-7 people) (Appartement/Ferienwohnung)
Ortstaxe
na osebo / pro Nacht
0-14 Jahren vsebovan
od 15 Jahre + 2,20 €
/Suite (4-6 people) (Familienzimmer)
Ortstaxe
na osebo / pro Nacht
0-14 Jahren vsebovan
od 15 Jahre + 2,20 €
Hotel Double Room (2-3 people) (Double room)
Ortstaxe
na osebo / pro Nacht
0-14 Jahren vsebovan
od 15 Jahre + 2,20 €
single-room (Einzelzimmer)
Ortstaxe
na osebo / pro Nacht
0-14 Jahren vsebovan
od 15 Jahre + 2,20 €
(2-4 people) (Mehrbettzimmer)
Ortstaxe
na osebo / pro Nacht
0-14 Jahren vsebovan
od 15 Jahre + 2,20 €
Soba/Apartmaji
Vrste plačila

Maestro-Card, Cash