Bivališča
Ur - Natur Appartements
- Maria Alm am Steinernen Meer
Ur - Natur Appartements
5761 Maria Alm - Hinterthal
© Das Foto ist ausschlie - www.guenterstandl.de
© Das Foto ist ausschlie - www.guenterstandl.de
© Das Foto ist ausschlie - www.guenterstandl.de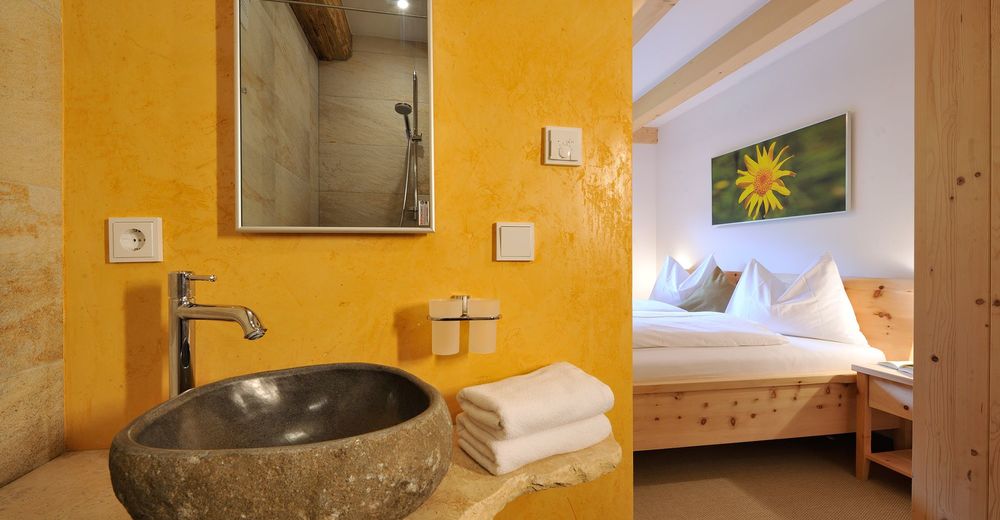 © Das Foto ist ausschlie - www.guenterstandl.de
© Das Foto ist ausschlie - www.guenterstandl.de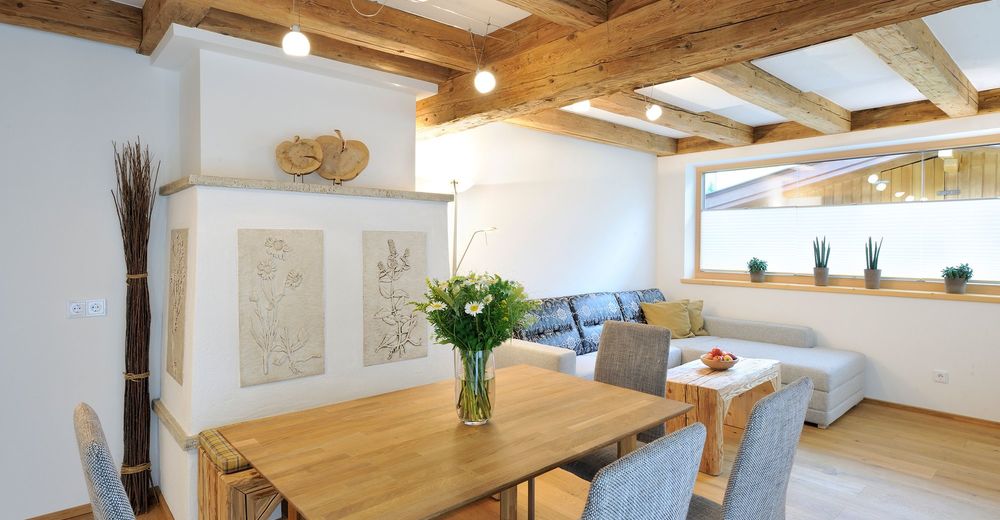 © Das Foto ist ausschlie - www.guenterstandl.de
UR-NATUR
...zurück zum Ursprung - einfach Wohlfühlen in den Ur - Natur Appartements
Your holiday home in Maria Alm / Hinterthal is about 12 km from Saalfelden, where you enjoy grand shopping options. Maria Alm – Hinterthal is the perfect place for your family holiday.
Enjoy the familial surroundings in the nearby villages, such as Dienten and Mühlbach, as well. We heat exclusively with infrared warmth.
Infrared rays have a positive effect on the health of the human body.
This is already known of the warming sun and the infrared saunas, which constantly gain in popularity.
Furthermore enjoy warm hours at the Physioterm infrared cabin of your room in Maria Alm.
Take a look at the prices and offers of your accommodation in Maria Alm and enjoy a few snapshots from our house and the region.
Secure yourself a holiday apartment in Maria Alm with a non-binding enquiry and contact us in case of any further questions. See you soon on the Hochkönig!
Videos
Razpoložljivost Ur - Natur Appartements
na zahtevo
razpoložljivo
ni na voljo
Im Winter sind nur Wochenbuchungen von Samstag bis Samstag möglich.
Im Sommer ist eine Buchung jedoch nur bei einem Mindestaufenthalt von 5 Tagen möglich.
maj 2021
KW
pon
tor
sre
čet
pet
sob
ned
1
2
3
4
5
6
7
8
9
10
11
12
13
14
15
16
17
18
19
20
21
22
23
24
25
26
27
28
29
30
31
Cene
| Zima | Glavna sezona | Vor-/Nebensaison |
| --- | --- | --- |
| Prenočitev | 200 € do 230 € | 190 € do 200 € |
| z zajtrkom | - | - |
| Polpenzion | - | - |
| All-inclusive | - | - |
| Poletje | Glavna sezona | Vor-/Nebensaison |
| --- | --- | --- |
| Prenočitev | 150 € | 150 € |
| z zajtrkom | - | - |
| Polpenzion | - | - |
| All-inclusive | - | - |
Apartment 60m²
4 persons
(till 6 persons possible- with additional charge of € 25,- per person)
no pets
Booking information for your apartment in Maria Alm
The apartment prices are in Euro per apartment / day excluding local tax.
incl. "Hochkönig" card
Bed-linen, towels, all dishes, electricity and heating are included in the prices.
One underground parking spot for your car is available per apartment.
The local tax amounts to € 2.00 per day and person from the age of 15 and is billed separately.
One time payment for child's bed € 40,-
You can check into your apartment from approx. 3 pm on the day of your arrival.
Please vacate the apartment until 10 am at the latest on the day of your departure.
Booking is locked as soon as the deposit has been billed to our account.
If the deposit doesn't arrive until the mandated date, reservation expires.
Subjects to changes and misprints.
The Austrian Hotel Contract Conditions (ÖHVB) apply: www.hotelverband.at
Place of jurisdiction is Saalfelden