Vrednosti snegaVčeraj, 07:43
Dvigala
Delovne ure Zima
Sezona

01.12.2023 - 07.04.2024

Operacija

08:30 - 16:00
Täglicher Skibetrieb auf der Skischaukel Großarltal-Dorfgastein von 8.30 - 16.00 Uhr.
Strmine
enostavno

26 km

srednja

36 km

težko

2 km

Freeride/ Routen

9 km

skupaj

73 km
Inovacije
GROSSARLTALER MOUNTAIN-HIGHLIGHTS
90 % snowable
Around 90 % of the pistes on the Grossarltal-Dorfgastein ski swing are technically snowable.
Skikeriki
Freshly groomed slopes, deserted slopes, the rising sun and a hearty breakfast - what more could you want in the morning? We can offer you this special experience, accompanied by us, every Wednesday - meeting point 7.15 am. Number of participants limited to 25 persons.
Advance reservation required. You will find all details about the Skikeriki and the registration form at www.grossarltal.info/skikeriki
Skibus traffic
We mainly use ecological ski buses with the latest engine technology to take you to the cable car stations in an environmentally friendly way. Full connection of the Panoramabahn, the Hochbrandbahn and the Fischbacherwiese through all ski bus lines (Großarl, Hüttschlag and St. Johann/Alpendorf).
Snowpark
The start is directly on the valley side of the Sonnenbahn mountain station. On a length of about 500 m and two lines you can really let off steam. The snowpark is a highlight for children and teenagers, but of course every adult is welcome. Professionals and non-professionals get their money's worth at the Kickers, the Butter Box, the Rainbow Butter Box, the Mushroom and much more and can jib properly.
Internet
Always top informed with Facebook, Instagram, Blog and Skiline - even on the go with your smartphone - www.grossarltal.info
*Children - and experience area Funslope
The ideal "playground" for the little ones to gain their first skiing experience in a playful way. They are supported, motivated and challenged by wave tracks, slalom, snow tunnels and eventing courses. The Kreuzhöhe plate lift also ensures a safe ascent - even for the very little ones. Alternatively, the Fischbacherwiese children's area is available in the valley.
Peace and quiet "Platzl"
Experience mountains and nature consciously. We have created for you in the mountain area the so called "Ruhe Platzl" with trendy and classic seating. With a fantastic view you can relax at the nature Platzl'n, "Sonnen Platzl", "Servus Platzl", "Gamsjaga Platzl" or "Glockner Platzl".
Photo point
Take a look at our "Servus Platzl" and have an unforgettable holiday photo taken in the ski resort, which you can then share online with us and your friends.
free W-LAN
There are hotspots with quiet zones in front of impressive mountain panoramas in the entire ski area, where you can surf the Internet free of charge or simply check your e-mails.
Ski amadé Guide
Free Ski amadé app, so you can use your smartphone to find your way around the entire ski area. This app shows you slopes, lifts, ski huts, calculated. The integrated piste navigation system guides you perfectly to your destination and much more.
---
Smučišče
Choose from 760 km of pistes and 270 lifts with one ski pass!
Connected to Dorfgastein, the Grossarl Valley offers a wonderful experience for skiers and beginners alike.
Cross-country skiers have at their disposal around 25 km of groomed cross-country trails in classic and skating style. The Grossarl Valley is also a Mecca for all touring skiers. In addition to the marked and groomed pistes, there are also many unprepared deep snow and firn slopes.
The ski swing over to Dorfgastein is as comfortable as it is "high up". And there are free ski bus connections to the neighbouring ski areas. Numerous rustic ski huts invite you to strengthen, celebrate but also relax...
---
Pišite na
Großarltal - Ski amade
Großarler Bergbahnen, A-5611 Großarl
Telefon

Faks

Domača stran
Poizvedbe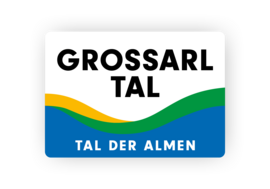 Namestitev Großarl Tal / Ski amade
140 Hoteli, Počitniška stanovanja...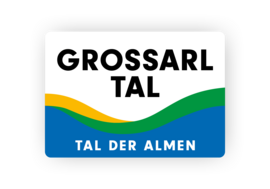 Športni dobavitelj Großarl Tal / Ski amade
Spletne kamere
Najbolj priljubljena smučišča